Welcome to WE Dust Control

WE Dust Control will be providing dust control to residents as we have for the past 36 years.
Call us with your footage!
WE WILL file the required permits.
WE WILL coordinate with Your County when they grade the road.
WE WILL meet or beat any valid competitor's price.
We are here to help whether you have 300 feet or 300 miles.
More About Us
WE DUST CONTROL SPRAYING PENNZSUPPRESS D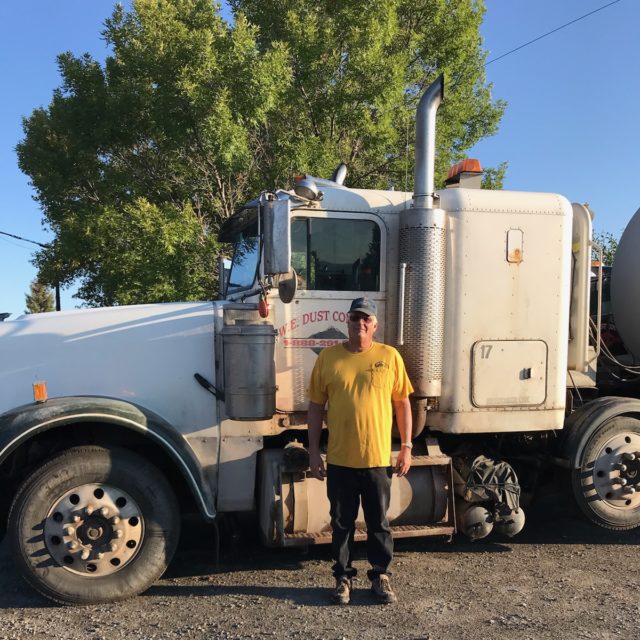 David Hartman
Truck Driver
Dave has been driving truck since 1979. He has driven every kind of truck but a log truck. He has been an owner operator and worked for us off and on over the last several years. He has driven over the road as well, but would rather be in Montana where he calls home. he is one of our haul drivers and we are happy to have him as part of the WE DUST CONTROL Crew!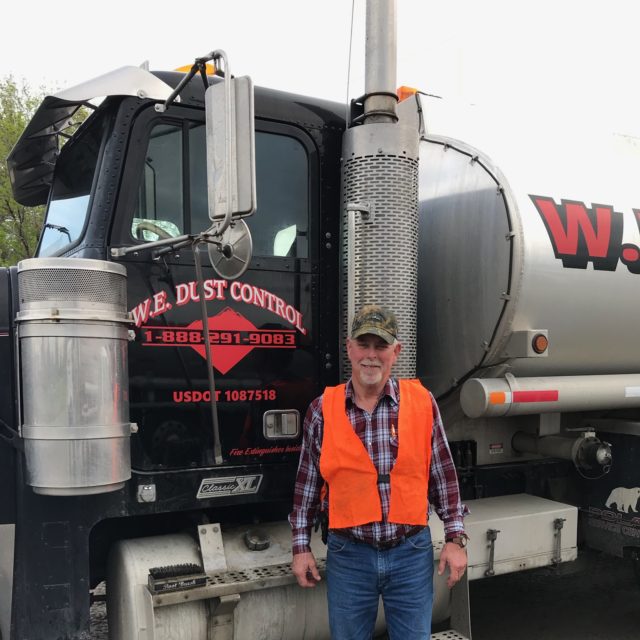 John Downing
Truck Driver
John joined our team this summer and has been doing a great job hauling material to all of our storage facilities and road projects.  He has an extensive background in trucking, and enjoys being behind the wheel.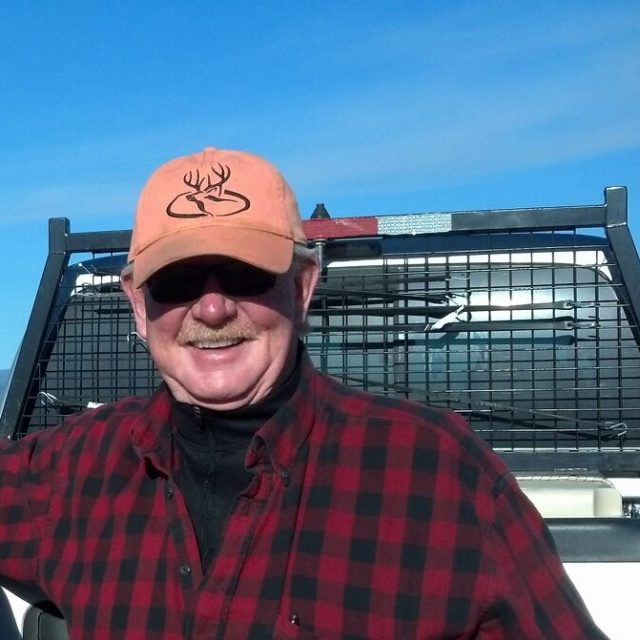 Steve Warmoth, President of W.E. Dust Control & De-Icing Inc., is the face of Dust Control for the State of Montana.    He is a third generation miner and the 1st in his family to go to college where he earned a master's degree, and spent many years in the corporate world working for Chevron.  He started W.E. Dust Control in 1984, and has always been the leader in road dust suppression across the state of Montana.  Steve has taught his employees and his competitors everything they need to know about dust control.  He never forgets a project and has built this company from the ground up.  WE Dust Control is built, not bought, because of the hard work of Steve Warmoth & the dedicated employees of W.E Dust Control & De-Icing Inc.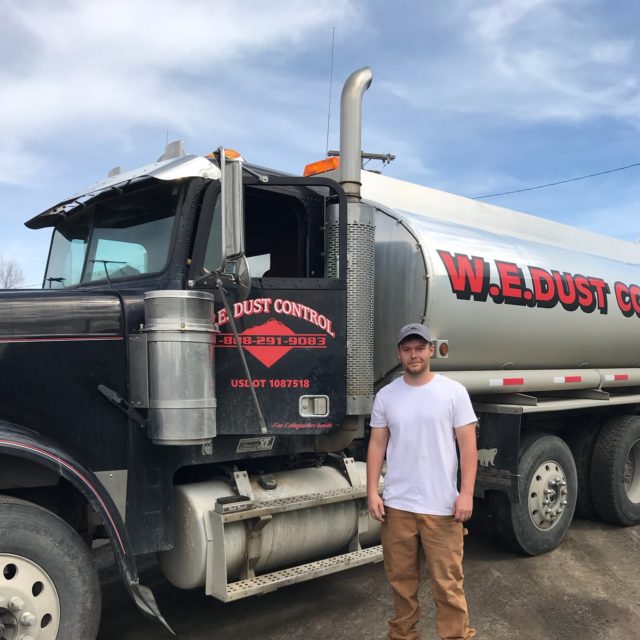 Jeremy Jensen
Truck Driver
Jeremy started with a broom in 2014 and is now driving a truck.  We are proud of how far that he has come within this corporation.  He truly started from the bottom and is working his way up.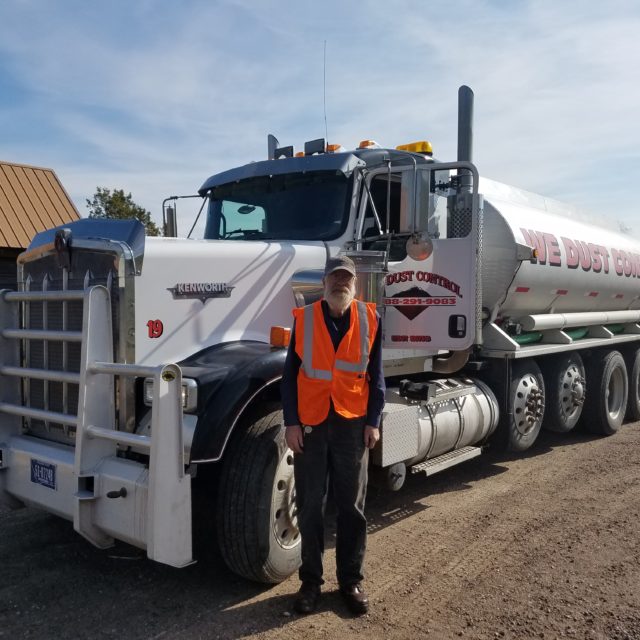 Rob has been driving trucks forever and has worked for W.E. Dust Control for nearly 20 years.  Steady with a high aptitude for mechanical issues, Rob can be counted on to get the job done.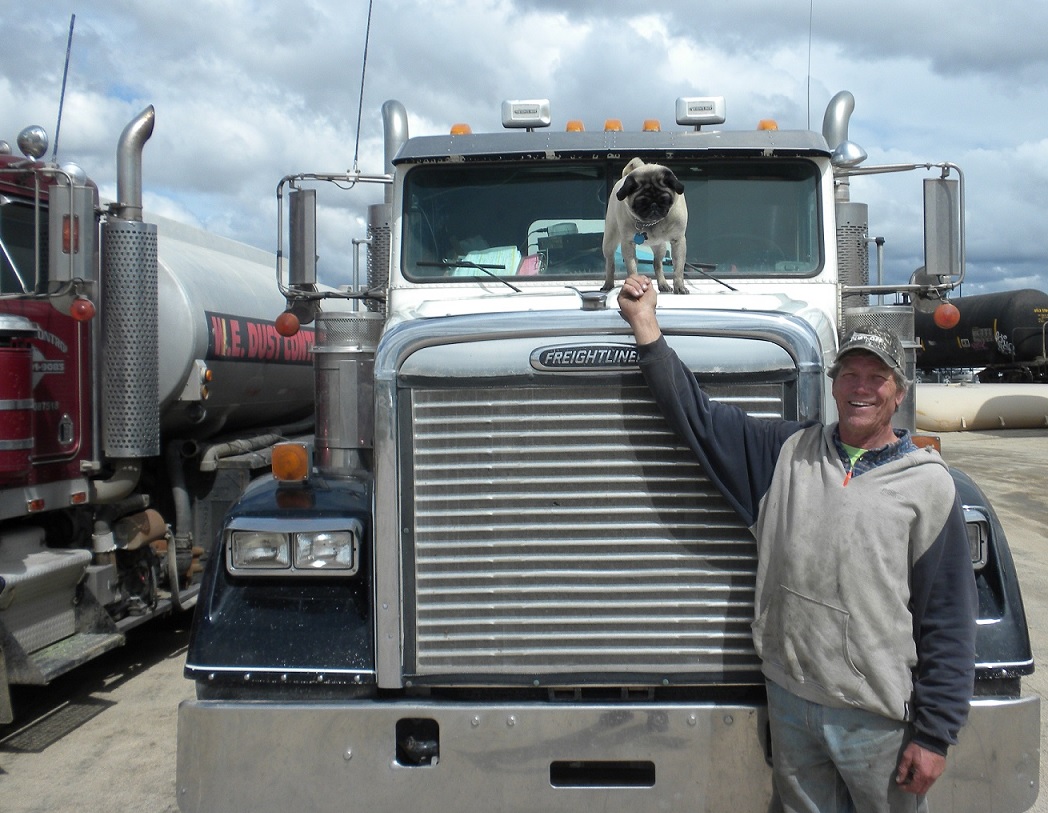 Darrell Sellmer
Truck Driver
Darrell has a complete background in trucking and spent many years in logging, owning and operating his own trucks.  Darrell has extensive off-road experience which makes him a valuable choice for projects in remote locations.  His copilot "Mister" accompanies him on many projects.  Darrell is truly a professional truck driver.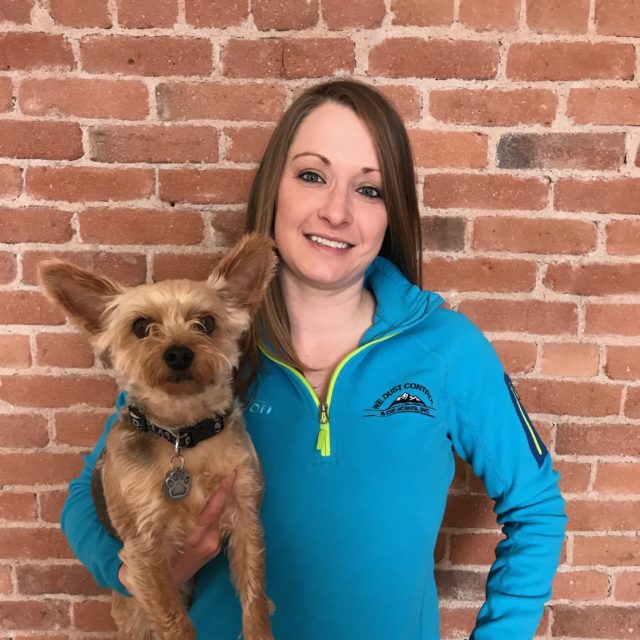 Nikki Briggs
Office Manager
Nikki Briggs, Office Manager, started working for WE Dust Control & De-Icing, Inc. in 2004.  She has worked her way up from file clerk and receptionist to one of the most knowledgeable in the field of dust abatement today.  Nikki handles all the pricing, billing, scheduling, truck dispatch, and everything in between.  Born & raised in Montana, Nikki knows how to work. With her "boss" Winston by her side every day, the office of WE DUST CONTROL has become her home, and her coworkers have become her family.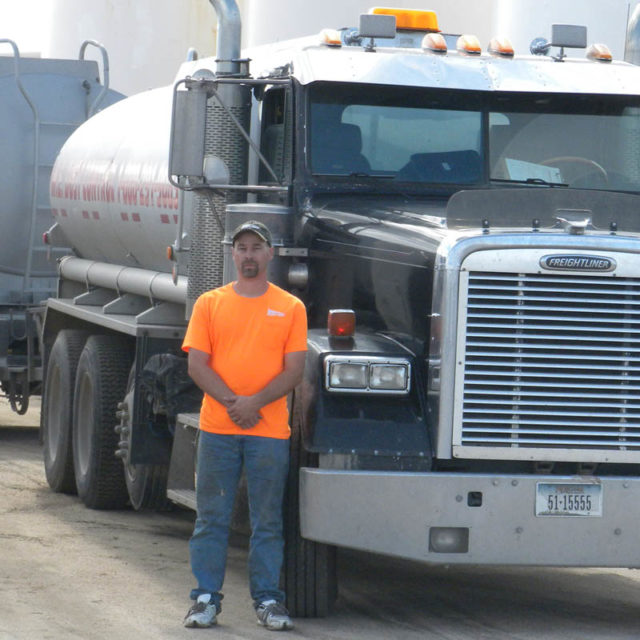 Robert McCleve
Truck Driver
Robert is our Missoula based driver, delivering to all of our deicer customers in the western corridor.  Now operating a spreader truck, Robert will be applying dust control in and around the Missoula area.
We are here to help whether
you have 300 feet or 300 miles.
Servicing the state of Montana including but not limited to the following cities
Comments are closed.